Canada prides itself on natural beauty and urban modernism. This national pride also extends to this country's robust gambling industry as well as the bylaws made to keep it in motion efficiently. Mostly, the casino gambling laws in place remain flexible and at the same time keeping the welfare of the public in mind.
An Overview of the Canadian Gambling Bylaws
Betting and real money casino gaming are popular activities within its ten provinces - and like most parts across the globe, casino gambling laws can be quite intricate. Various forms of government approved land-based gambling are perfectly legal as well as several forms of online wagering. However, the regulations surrounding
casino gaming with operators
based oversees are somewhat murky.
When you look at the history of gambling in Canada, you'll learn that the authorities didn't create a very conducive environment for most of these activities. Nevertheless, far-reaching changes were made to the Criminal Code, which is the bill that governs the activities within the country's borders, and eased-up things significantly.
The reformed Criminal Code gave individual provinces a mandate to license and regulate these activities in their own regions. Ultimately, this resulted in the rise of several brick and mortar betting houses across Canada - provincial authorities also begun operating lotteries.
Online Gaming Laws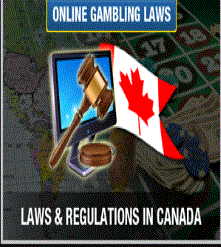 Casino gambling laws are unclear when it comes to wagering on the internet. A number of provinces own and ran game sites and the vast majority of government-accredited betting outlets allow you to place wagers online. As such, Canadians can make use of such operators without breaking any laws.
What is considered illegal is offering betting services of any kind to residents without approval and license from the proper authorities - the law on this is very clear. The grey area, however, lies with offshore operators. This refers to companies whose servers are located in foreign countries, but accept Canadians.
At first glance, this would seem to be illegal under casino gambling laws in this nation. Nonetheless, if the operator is based in a region where virtual gaming is legal, then it could be argued that Canadian laws do not apply. Therefore, you should worry about a casino's legality rather than the law when it comes to offshore wagering.
The Kahnawake Gaming Commission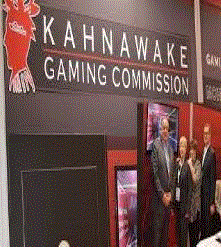 This is a gaming regulatory body entitled with the authority to issue licenses and regulate web-based casinos, poker rooms, and sportsbook sites. The commission also regulates a few land-based poker rooms situated in the Mohawk Territory of Kahnawake in Quebec.
To receive a permit to operate, game websites are required to meet certain criteria and undergo a rigorous evaluation process. This regulatory commission has two main principles of work including fair gaming and payouts guarantee.
Previously, there have been concerns regarding the legalities of this particular organization operating from inside Canada. Kahnawake is regarded as a sovereign land thus not actually governed by Canadian laws.
You'll come across frequent reports stating that the government is discussing various legislation changes relating to the future of iGaming as a whole. Therefore, you would do well to keep yourself updated all the time.