Privacy Policy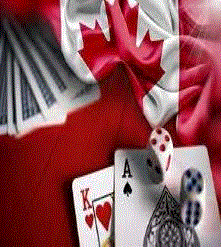 At Casinos For Canadians, it is our legal duty to uphold the confidentiality of all our users. Our process of gathering user information across this website (casinosforcanadians.com), as well as all other websites we own and operate, follows a strict legal code.

Be advised that we only ask our users to submit their particulars when it's a vital requirement to render the service requested. Also, we must let our users know why we need such information and how it'll be distributed or shared. We keep the users' data in our records, strictly for the period it's required to provide the desired service.

We protect all the information we collect from you using commercially acceptable technologies, which ensure it cannot be copied, lost or accessed by unauthorized parties. Also, no user details are shared publicly or with other third parties, unless under strict guidelines by the law.

Please be aware that all users have the freedom to decline or comply with any requests to submit personal information - bearing in mind that the desired services may be denied for lack of the required information.

On this website (casinosforcanadians.com) you're going to come across hyperlinks that send you to external sites commonly known as third parties. Please be advised that we don't own such sites or have dominion over the contents and/or materials that they post and publish on their pages. For that reason, we cannot accept liability for their actions whatsoever.

Your continued use of this website and our service is viewed as the consent of our practices on personal data and privacy. If you have any concerns about how we gather, share and distribute user data, please feel free to talk to us through the provided channels.