Gambling can be traced back to ancient times. People used to take part in various forms of gaming, and the culture has been passed down from one generation to the other. It has now gained more popularity and grown to become a billion-dollar industry thanks to various technological advancements. Today, you're able to
play various casino games
as well as place bets on your favorite sports online.
Generally, sports betting is a huge business across the world - if you're a Canadian citizen and have an interest in betting on one or more sporting fixtures, then you need to be aware of the various sports betting laws.
Canadian Sports Betting
Like the United States, Canada has a federal ban on single-game wagering. In this country, however, the provincial authorities have control over laws in their respective jurisdictions. Some provinces such as Ontario own and operate sports lotteries where residents can legally play. Choices are limited though as wagers must consist of three or more games, commonly referred to as parlay.
Lawmakers in Canada have been trying to poke at federal sports gambling legislation since 2011, without much luck. They claim that the laws in place are old-fashioned and don't cover modern gaming thus have a lot of grey area.
In February 2016, Ontario Member of Parliament, Brian Masse introduced C-221 to address lack of clarity on the current sports betting laws. The bill was struck down in September 2016 after a majority of the members voted against it - most of them were concerned about underage betting and match-fixing.
Legal Gambling Age in Canada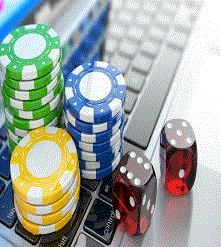 Just like in any other country, you must have attained a certain age in order to participate in any form of gambling in Canada. Online game websites have measures in place to implement the sports betting laws prohibiting gambling by minors.
You must be 18 years or older to gamble in Alberta and Manitoba territories - for all the other provinces, you're required to be 19 years and above.
Commonwealth Licensing Jurisdictions
While the authorities don't provide any clear-cut online laws where bettors and bookmakers can function freely, no prosecutions have been reported for persons wagering online. As such, offshore sportsbooks continue to thrive.
Since most websites you'll come across will not be based in the country, players must do their due diligence to get a hold of a legitimate operator. By doing so, you'll have a safety net that's offered to customers by the reputable licensing authorities, which are listed below: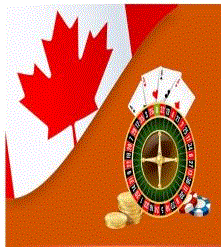 UK Gambling Commission: This regulatory body is well-known for its high standards and ethics; therefore, any site that's a holder of their license can be trusted implicitly.
Isle of Man Casino Control Commission: It's known to protect the rights of all customers thus you can never run into any problems when it comes to getting paid or fair play.
Gibraltar Gambling Commission: All bookmakers located and licensed in Gibraltar observe strict standard operating procedures. You can comfortably join any site bearing this body's seal of approval.
Alderney Gambling Control Commission: Isle of Alderney game sites are professional and maintain the highest industry standards.